Magnum Opus
Rockwell Land's greatest creation yet has now been unveiled and it was indeed a showcase of pure artistry, craftsmanship and more.
Going beyond the promise of delivering more than just shoebox buildings, internationally acclaimed Uruguayan Architect Carlos Ott of the famed L'Opera de la Bastille in Paris, is more than just satisfied with what they have accomplished for The Proscenium at Rockwell.
"I first came here more than five years ago—before the Proscenium was launched in 2012, and it was just to visit the site. There were no drawings yet as I haven't been to Manila before. Then we visited the Rockwell Center here in Makati and from there, we discussed what the company wanted to accomplish with this project," Ott recalled.
"But when we started, I already told (Rockwell Land president) Mr. Nestor Padilla that I don't do shoeboxes and I don't want to do common buildings. I told him that if you want that, don't call me, and that if I am coming all the way to Manila, please allow me to try to invent and come up with new ideas that will bring something new to the community," he explained. "However, saying such words I think was a mistake because eventually Mr. Padilla would tell me that my drawings aren't interesting enough and he would keep on pushing me, asking me to draw something even more interesting, one that isn't common. But that is Mr. Padilla and that is his role."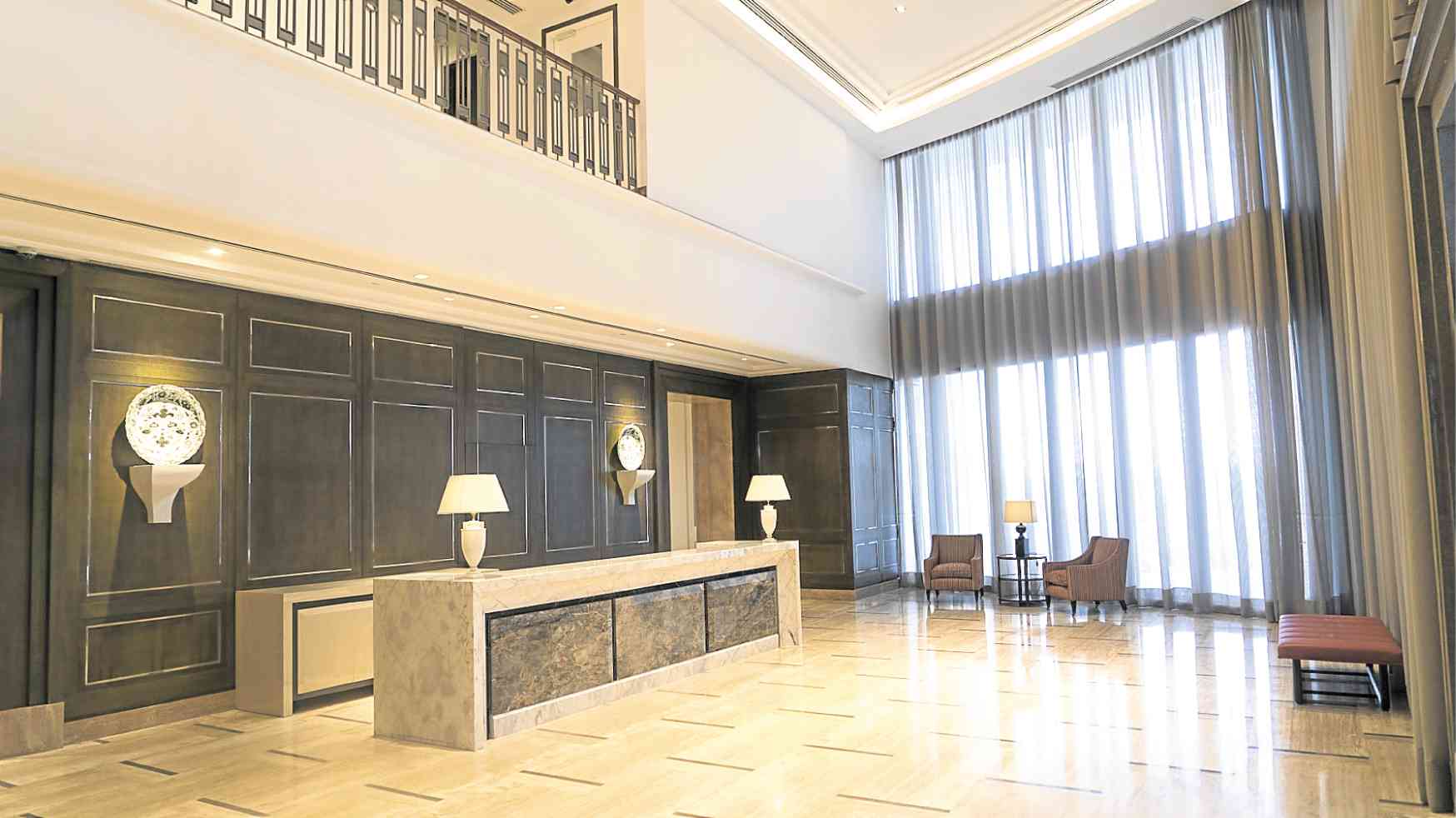 Architectural marvel
Looking at the Proscenium's imposing and highly impressive towers, not to mention its groundbreaking design, one can already see why Rockwell Land considers this exclusive  enclave as its finest architectural marvel to date.
The first four towers within the 3.6-ha complex were named after world-famous theaters: the Kirov and Sakura Towers would prize privacy and exclusivity, with each floor featuring only two to five units, while the Lorraine Tower would offer spacious units and easy access to the Rockwell Center. Lincoln Tower would feature diverse unit cuts fitted to the various needs of different residents. The last of the towers, The Proscenium Residences would offer prime living spaces that would accord the "next generation" Rockwell residents more freedom to design their units according to their whims and lifestyles.
"The Proscenium is coming up very fast. Over the last five years, a lot of work has already been done, considering that it's a very huge project with five residential towers, a performance hall, an office building with large parking spaces, well-thought-out amenities and retail. At the Proscenium, you can see that everything was well executed and planned starting with the very rich design up to the decors. In fact I had the privilege to talk to the first few residents and they are all very happy with their units," Ott shared.
"Working with Rockwell Land for my first project here in the Philippines was a really good experience, they are a very good client and they have a lot of experience. While they may be ambitious and forward-looking, they know what they want—and that is good architecture. The Proscenium gave me a chance to work with equally talented consultants like Jun Rodriguez of PRSP, who taught me everything I needed to learn about the Philippines and of course the structural, mechanical and electrical engineer," he added.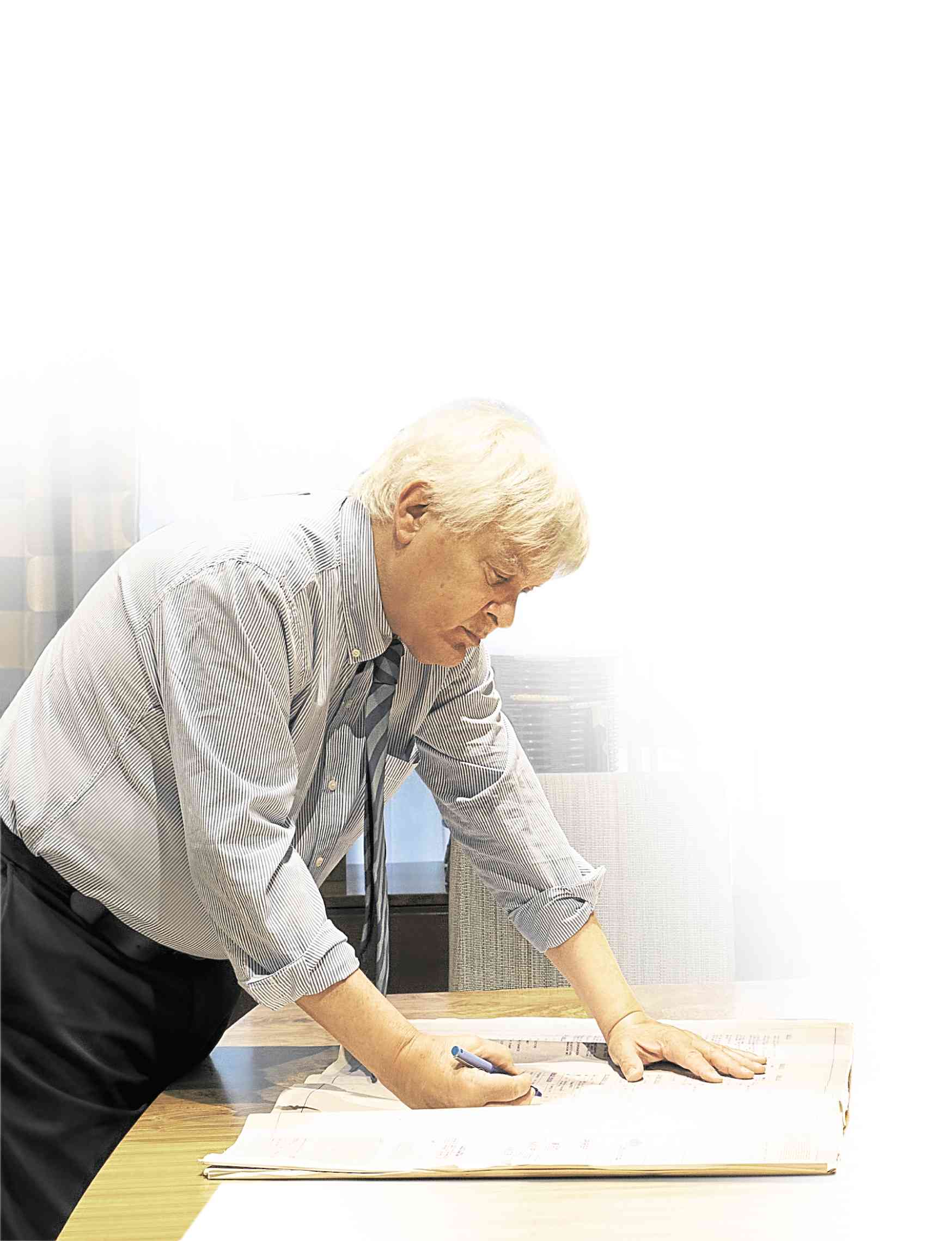 Living up to the promise
As envisioned, the entire complex serves as a perfect sanctuary for those who seek privacy and elegance. As it is, the five-tower Proscenium has begun redefining Makati's skyline, in the process creating a cultural center in the middle of a fast-paced city. Each of the five towers is a gem, poised to seamlessly merge the intricacies and elegance of art, culture, modernity, design, comfort and a premium lifestyle all in a single complex.
Prime living spaces, a hectare expanse of amenities located on the fifth floor, beautifully manicured gardens, a grand lawn, an outdoor tennis court, a splash pad, a floating river and a jogging path, among others, further create the much sought curated lifestyle that is truly opulent, modern, convenient and yet, still serene.
"From my perspective, yes, the Proscenium Complex was able to live up to the promise of being the greatest Rockwell yet, because whatever I drew, it was basically what had been built and while there were some modifications on the shape of the towers, it was done to provide better interior space layouts. The overall look and the architectural vocabulary of the buildings have been retained and I think that we were able to create and achieve our original intention that which to create an oasis within the city," Ott claimed.
Ott believes that what's been accomplished with the Proscenium is amazing considering that the rest of the complex has yet to be completed including the so-called two hearts of the development.
"It is not finished yet and I can't wait to see the world-class performance hall, which is seamlessly combined with all of the buildings' amenities such as the landscape plaza, waterfalls, pools, gazebos and trees—all of which are five storeys above street level. I think that alone was quite a feat to accomplish. These are the two hearts of the Proscenium—the oasis as they call the amenities on the center of the block on the fifth floor and the performance hall," Ott added.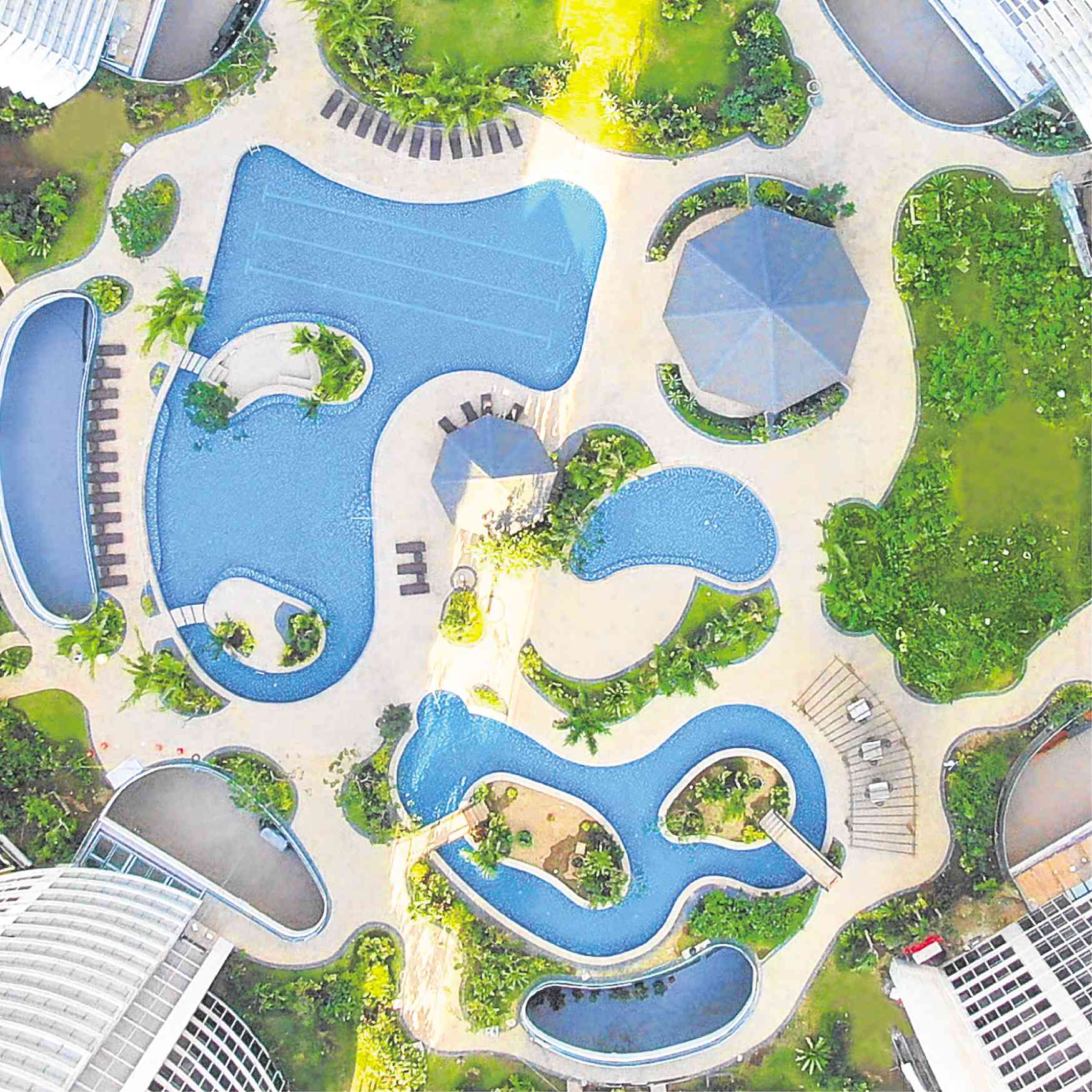 Tribute to arts
And while the Proscenium's five towers might sound merely as an addition to the Lopezes' architectural tributes to the Philippine arts like its predecessors, what actually sets it apart will be the construction of a significant cultural component: a state-of-the-art performing arts theater that will soon host world-class cultural performances.
The theater, which will be a first in Makati, was created by Ott himself, whose undeniable brilliance in creating theaters and world-class opera houses made him one of the most sought-after architects globally.
With over 700 seating capacity, the theater will showcase sophisticated facilities that are envisioned not only to serve as a steady anchor of the property, but to bring further excitement and drama to the daily routine of a typical Rockwell resident.
Solid, credible
It's indeed no misnomer that the Proscenium was dubbed as the greatest Rockwell yet as it will surely strengthen the already solid, credible, and by all means, remarkable reputation Rockwell Land has built for itself over the past 24 years. By bringing only pure artistry, ingenuity, expertise and passion, Rockwell Land has set the stage on fire, and has given the country world-class, landmark architectural masterpieces, that continue to alter the way individuals know and understand the term "luxury."
"We wanted to do something different but one that would adapt to the Filipino way of life. And I think with the Proscenium we've achieved that." Ott said.
"Yes there were adjustments along the way as initiated by Rockwell Land but all of which were done to meet the need of a very dynamic world. These changes were absolutely necessary because if we didn't do it then, we didn't do our job well. I also believe that Rockwell Land did all things right for The Proscenium as they continue to adjust and make changes to better adapt to the market. You see that's Rockwell Land—they continue to improve and with Mr. Padilla, it's always about improving how things are done. I am simply glad and honored to have worked for them," Ott concluded.
Read more: https://business.inquirer.net/280428/magnum-opus#ixzz6D497RBaD
Follow us: @inquirerdotnet on Twitter | inquirerdotnet on Facebook