The Proscenium at Rockwell Reimagines Luxury Living With Its Unique Amenities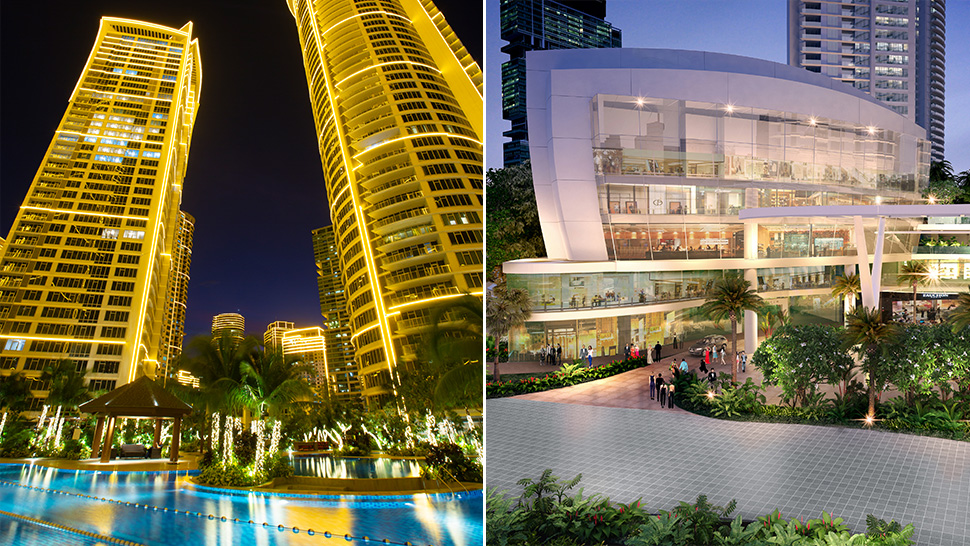 When looking to own a new home, you might first consider your purchase in terms of investment. But a home is more than just its future value; it must also offer amenities and conveniences that support your lifestyle as well—all while matching your refined taste and sensibilities.
The Proscenium at Rockwell, which marries both function and style, makes for a sophisticated living space. Aside from its hotel-like ambiance, here are just some of the reasons why living here is fit for the most discerning echelon:
1. The amenity deck is a haven for rest and recreation.
Spanning almost a hectare, the sprawling outdoor area is home to beautifully landscaped gardens, a grand lawn where children can freely play games, and even a tennis court. After a tiring day, you can head to the resort-like pools that include a splash pad and a floating river. To complete this lush refuge, well-appointed cabanas and gazebos offer grand views of the city.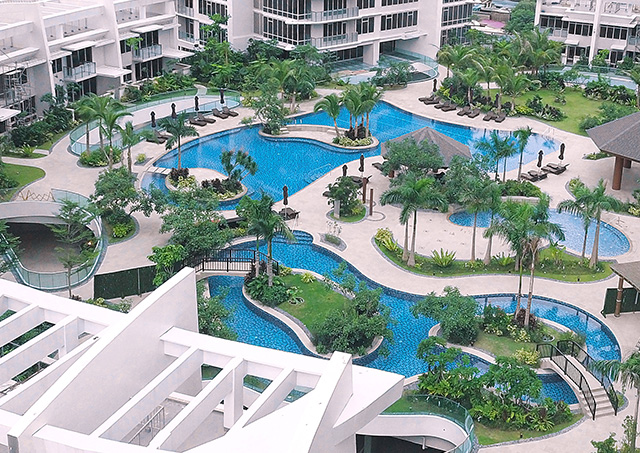 2. Units come with vast floor areas offering plenty of space to personalize.
With diverse unit cuts available ranging from 56 to 224 square meters, each home offers plenty of space to freely adorn with bespoke furniture and art pieces. You can design each area to truly fit your lifestyle, whether that involves lazy mornings waking up to plenty of natural light or casual afternoons strolling around Rockwell Center.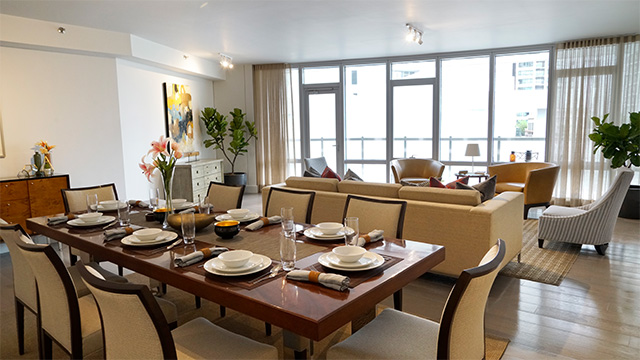 3. The lounge areas boast of stunning interior design.
Each of the four towers of the Proscenium is designed with a theme in mind: The Sakura Tower bears a modern Japanese design; the Kirov Tower is traditional European; the Lincoln Tower is Western; and the Lorraine Tower is French. Each lounge area and library correspond to its tower's theme, offering residents and guests unique experiences with each space.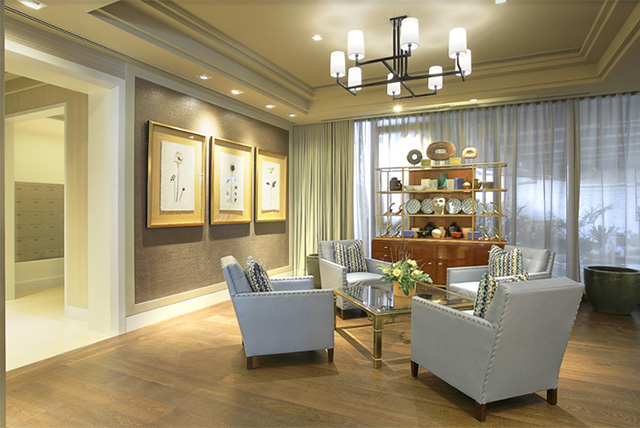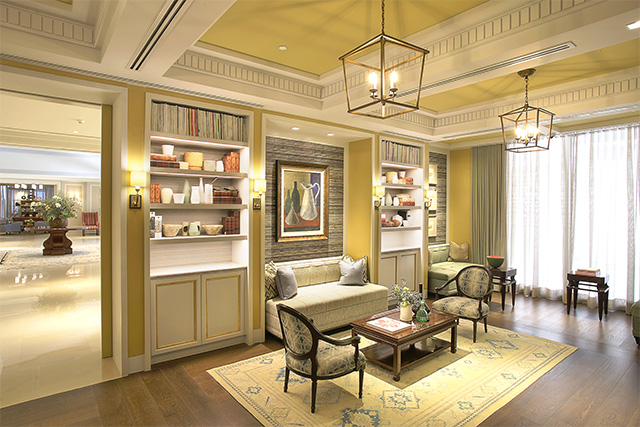 4. The stylish private dining rooms allow for intimate gatherings.
Residents of the Proscenium get to enjoy intimate catered lunches and wine nights in beautifully designed dining areas. Each tower comes with elegant dining rooms that offer a private dining experience, leaving tenants with little need to brave growing traffic congestion to fully-booked restaurants. Those who love nothing more than quiet and cherished meals with loved ones can get the most of this experience without having to leave their dwelling.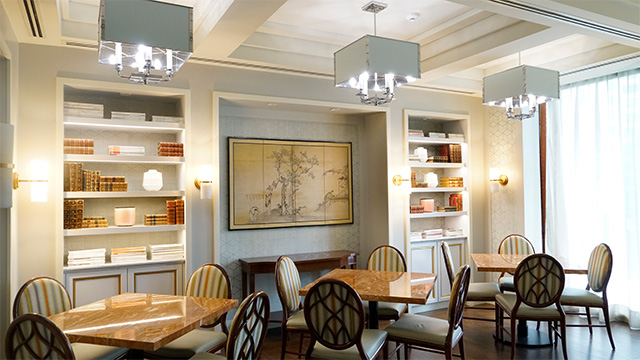 5. The indoor amenities are suitable for almost every type of lifestyle.
Those who prefer staying indoors will have plenty of options for entertainment within the condominium. You can cozy up in the lounge's well-stocked library or have a fun game or movie night with family in the game room. The plush sofas, art, and lighting give off a warm, familiar feeling, so the entire place feels like home.
Those who live an active lifestyle (or perhaps those who would like to get started on their fitness journey) will find the gym extremely convenient. Break a sweat, get on the treadmill, or train for that upcoming marathon without having to step out of the building.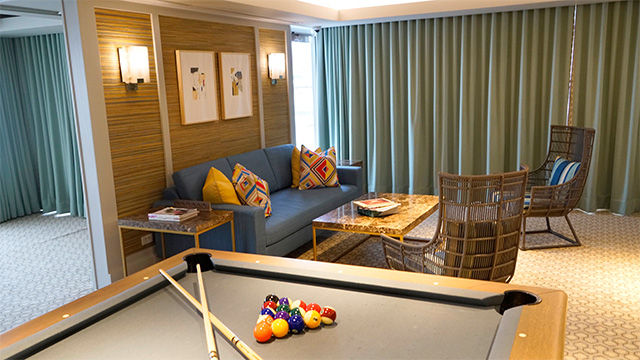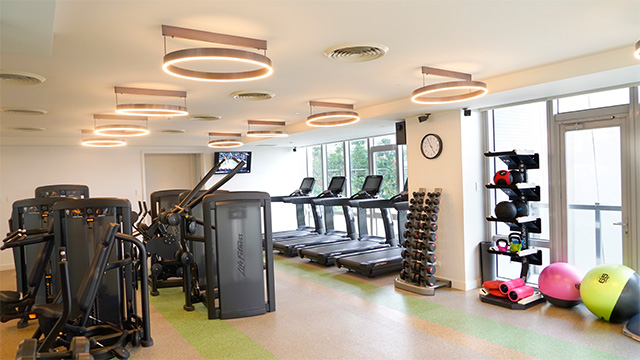 6. The Rockwell Performing Arts Theater gives you access to world-class cultural acts.
Metro Manila has several great venues for the performing arts, but to have one at your doorstep is a true luxury. The Rockwell Performing Arts Theater, which will open in 2021 as a part of the Proscenium, will host shows and concerts featuring renowned artists. You can expect this to be one of the city's great artistic venues.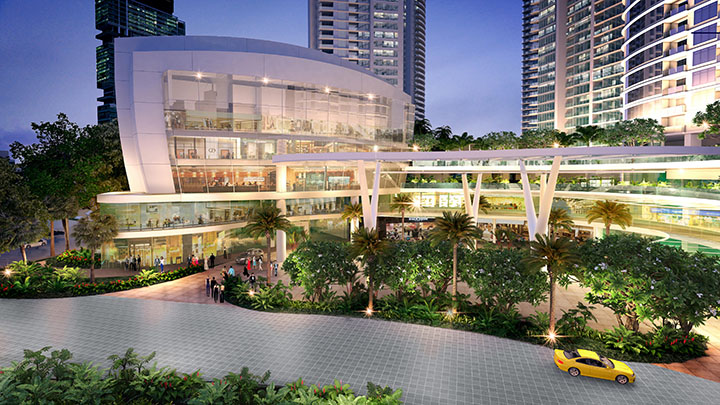 It's clear, then, that the Proscenium at Rockwell is, in many ways, complete. Almost everything you could possibly want of a premium condominium is here and within reach of anyone who chooses to live in this self-replete development within a self-sustaining community. It's clearly got the bells and whistles, too, for those with a taste for the finer things. So whether you're looking for your next great investment or a place that's worthy of building your life in, direct your attention here.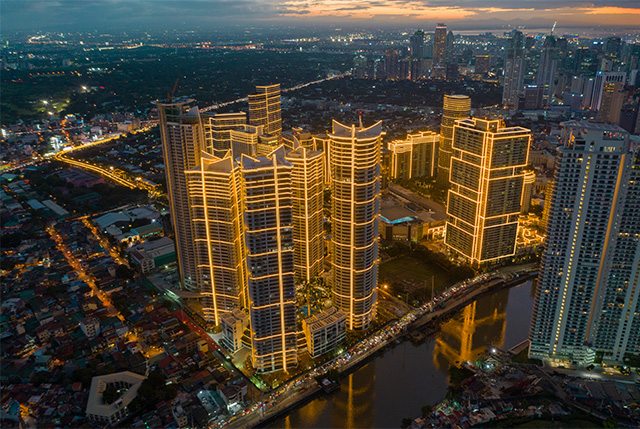 Source: https://www.esquiremag.ph/culture/design/the-proscenium-at-rockwell-reimagines-luxury-living-with-its-unique-amenities-adv-con?preview=1