Resume these activities responsibly.
The quarantine may have put our plans on hold, but it hasn't stopped our pursuit of progress. We've continuously found ways to adapt to this ever-changing world while catching up with friends, family, and even ourselves. As we continue to make the transition into a new normal, we can resume our wellness routines (or start new ones) to rebuild our spirits and refresh our perspectives.
But going outside comes with its own share of responsibility. We should take extra care to keep a good distance from others and follow all the safety and contact tracing protocols of the establishments we might be visiting.
That said, leisure activities are now back on the table—and if you've missed the tasteful ambiance of Rockwell, then you'll be glad to know that visiting for your wellness is possible. Here are a few leisure activities you can now do in the area:
Dine with friends, al fresco
Thanks to the better ventilation of al fresco dining, getting together with close friends is now possible and safer. Last September, Rockwell introduced streetside dining at Lopez Drive and One Rockwell. Rockwell favorites such as Made Nice, a mano, Teppan Okochi, Mamou, Barcino, Single Origin, and CDP are just some of the establishments now open for al fresco dining. Just be sure to do your part by following their extensive safety protocols—such as health declaration forms, digital menus, strict physical distancing— and bringing essentials like face masks, face shields, and hand sanitizer.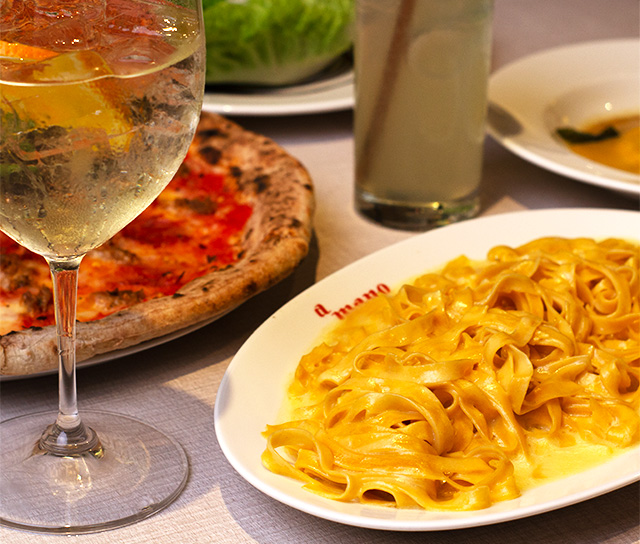 Go for a spin around the Rockwell Center
A breath of fresh air is always a good pick-me-up, especially when you're right in the heart of Makati. You can take advantage of the open spaces around Rockwell Center by heading out for a walk—take your dog with you while you're at it. If jogging or running is more your thing, there are also designated jogging lanes in the area. And if you feel like working your glutes by taking your bike out for a spin, Rockwell's smooth roads make for a fun ride.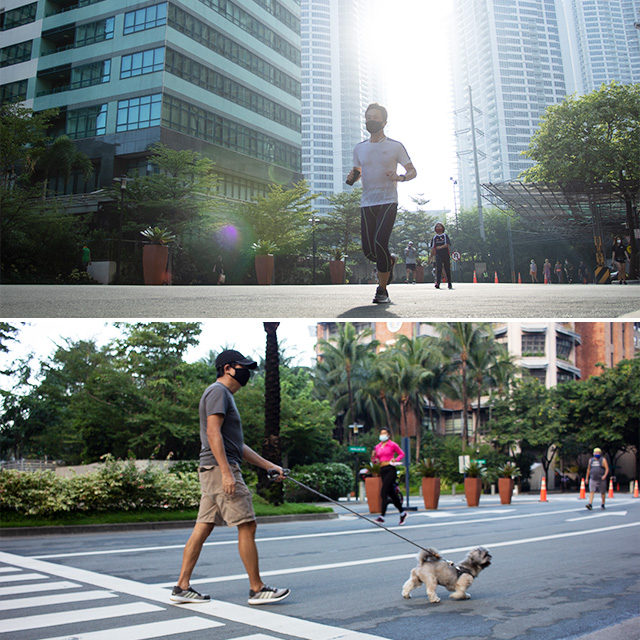 Work out at Rockwell Atletica
After months of keeping fit indoors with Zoom workouts and online tutorials, you may be missing a gym and all the equipment that comes with it. If you're itching to revive your old fitness routine, Rockwell Atletica has safely reopened its doors and reactivated all frozen memberships. It now operates on shortened hours, from 6 a.m. to 7:30 p.m. daily, with facilities and equipment reconfigured for social distancing.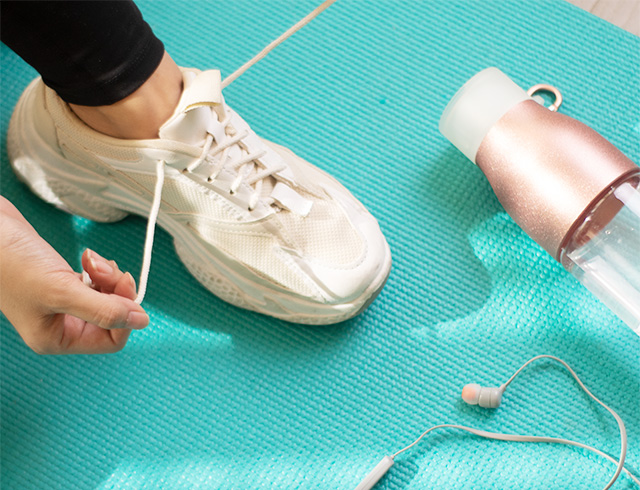 Meditate within pockets of open space
Your environment plays a pivotal role in cultivating inner peace, which is why it's hard to meditate at home: Now that we're also working there, it's become a place full of distractions. For a more zen backdrop, Rockwell Club members can unwind surrounded by the Rizal Oval Garden's lush greenery and positive energy when a reset is in order. Try making time for a meditation session, a peaceful yoga flow to start your day, or a quick breath of fresh air in the afternoon.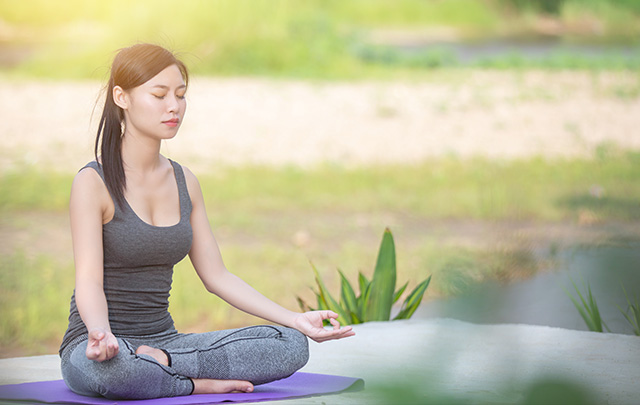 Soak up some sun at the Proscenium's exclusive amenity deck
With the amount of time you've spent indoors, your vitamin D levels may be down. That said, it's always a good idea to soak up some sun once in a while. And there's no better spot to do that than the resort-like Amenity Deck of the Proscenium.
The Proscenium at Rockwell prides itself on having state-of-the-art amenities ready for all residents to enjoy. Patio decks, manicured lawns and gardens, an indoor gym, and swimming pools are among the many things you can find here. Getting some sun while enjoying the city's scenic view is just one simple pleasure you can enjoy—though working out at the indoor gym or going for a dip in the swimming pools, which will include a splash pad and floating river, is definitely on the table.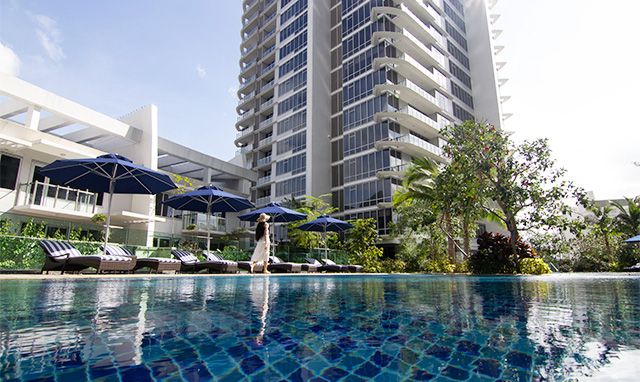 Boasting a 3.6-hectare addition to Rockwell Center's 15.5 hectares, the Proscenium offers five uniquely designed residential towers with amenities reflecting Rockwell's sophisticated style. The towers—Kirov, Sakura, Lincoln, Lorraine, and the recently opened Proscenium Residences—were designed by architect Carlos Ott, the artist behind the Opera Bastille in Paris. Proscenium's performing arts theater, which is the inspiration behind the property's name, will be the home of world-class performances.
Designed as a prime living space with state-of-the-art security, Proscenium sits at the center of business districts, commercial and entertainment centers, and shops and boutiques—creating a vibrant community where you can balance wellness and safety.
After weathering months of distress, you deserve to de-stress. Rediscovering wellness—that is, keeping your body fit and your mind calm—are a part of adapting to these times. Learn more about life at Proscenium at Rockwell at its official website and its Facebook and Instagram pages.
Source: https://www.esquiremag.ph/culture/lifestyle/these-5-leisure-and-wellness-activities-in-rockwell-may-provide-the-respite-you-need-adv-con?ref=site_search